Pathways

Pathways is a speculative dance generator. Explore ideas of movement through a blend of semi-randomised text and imagery. Whether you read it as interactive fiction or a prompt to begin dancing, Pathways draws attention to your body, space, and the people around you.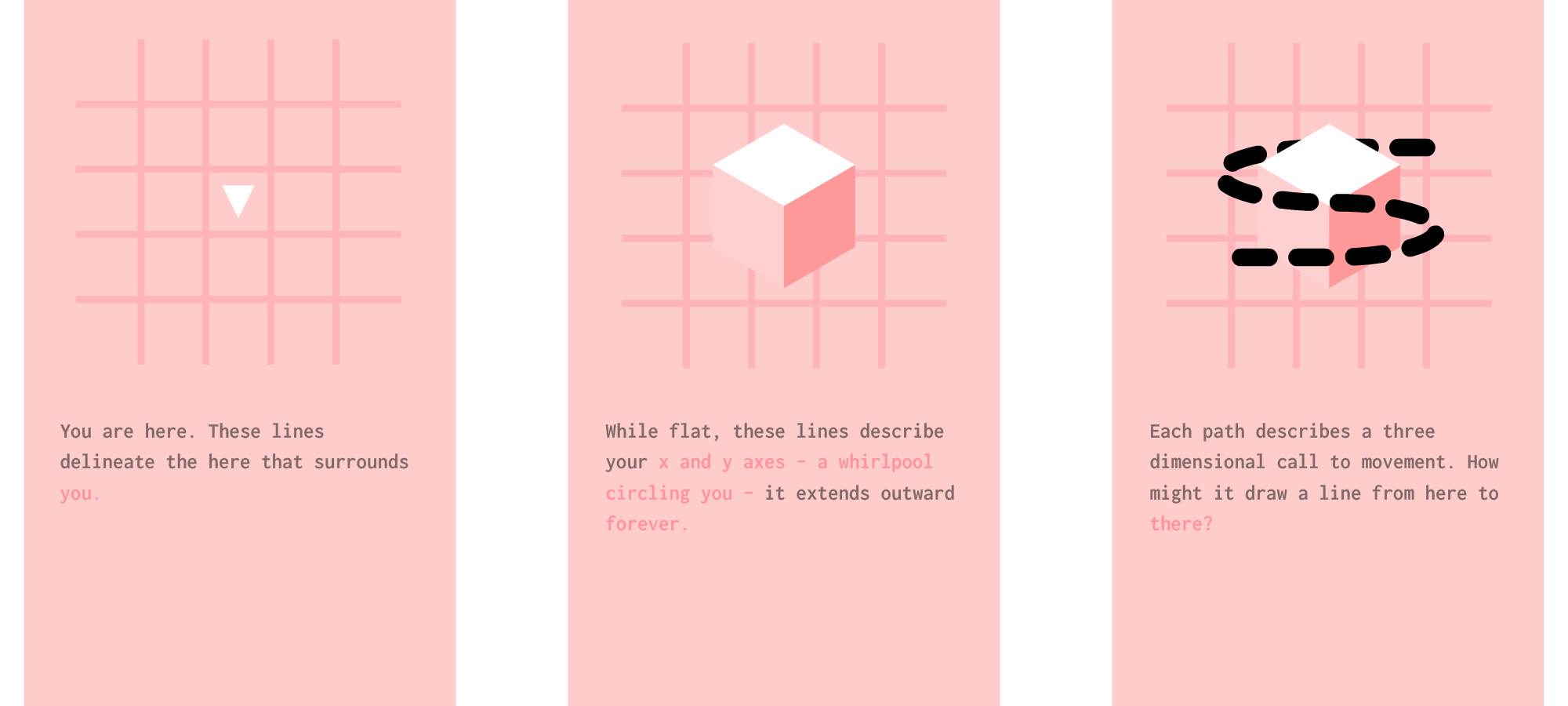 Open Pathways on your phone, find a quiet open space and construct your own bodily narrative/dance/moment.
Pathways is also part of the Pretzel series: an ongoing exploration of dance thinking, and the learning and sharing of movement through games.